Collegiate Day of Prayer 2023
February 23 @ 9:00 am

-

2:00 pm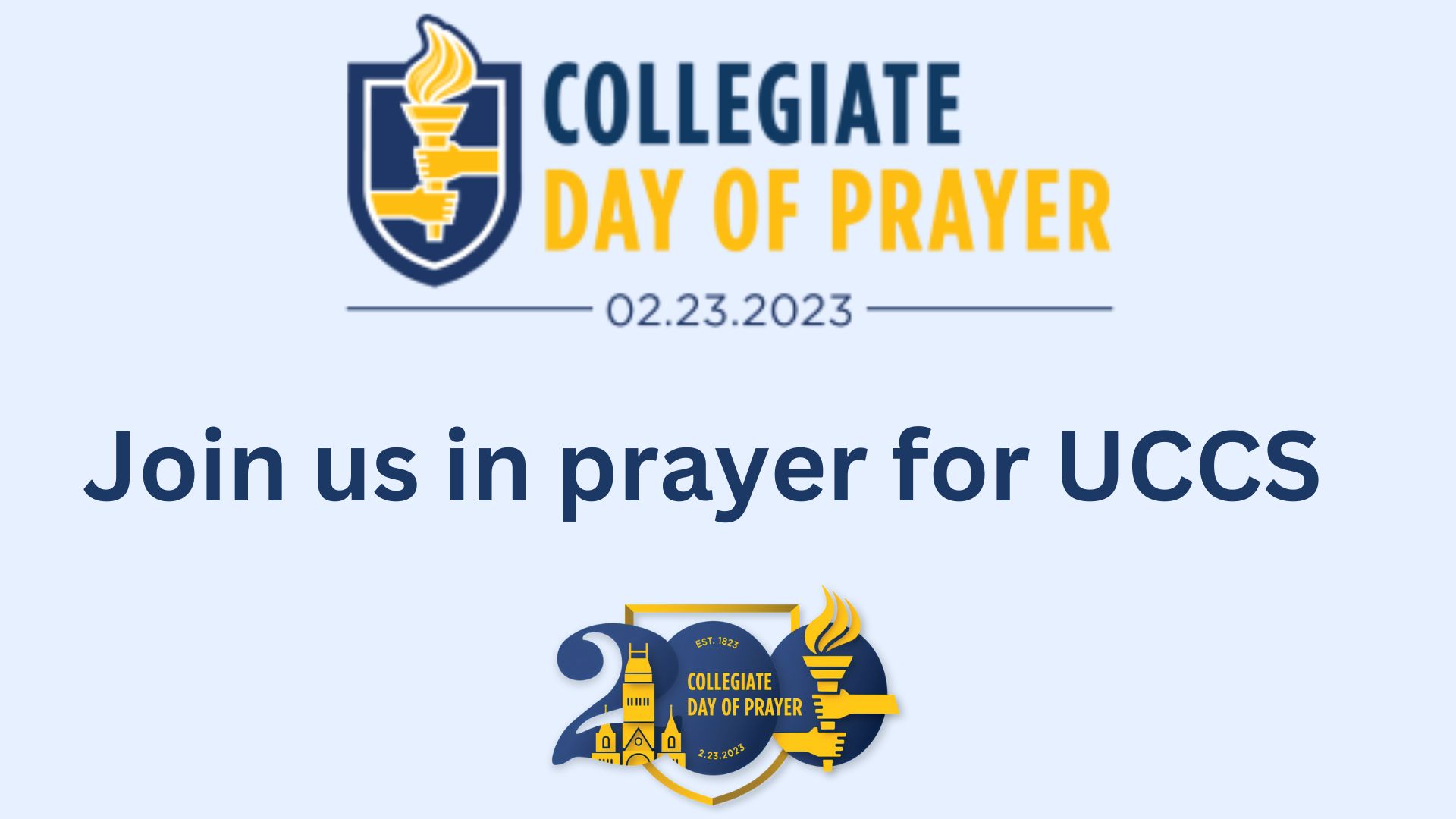 Join us on Thursday, February 23, 2023 for a day of prayer for revival and awakening on college campuses in America.  We will have opportunites for you to be praying from 9:00AM to 2:00PM, and we hope you will make plans to particiapte.
Throughout most of the day you will refer to the images below.  We've allotted an hour for each prayer prompt, so hopefully you can join in somewhere during that time.  In doing so, know that you are joining with others who are doing the same thing. These prayer prompts will help you to take full advantage of this day of prayer.  Feel free to meet up with others throughout the day to join in praying for the specific areas we've provided.  We even encourage you to spend some time praying on campus if you're able to do so.  There is also a brief video near the bottom of the page that shares the history and significance of this day of prayer for college campuses.
We will also have a table set up in the University Center by the coffee shop for students, faculty, and staff to stop by and let us know how we can be praying for needs in their lives.  We encourage you to stop by and even invite other students to come with you anytime between 9AM and 2PM.
We also encourage you to click here to let us know how we can be praying specifically for you throughout the day.  You can also use this link to let us know how we can be praying for your friends and classmates.