Night of Prayer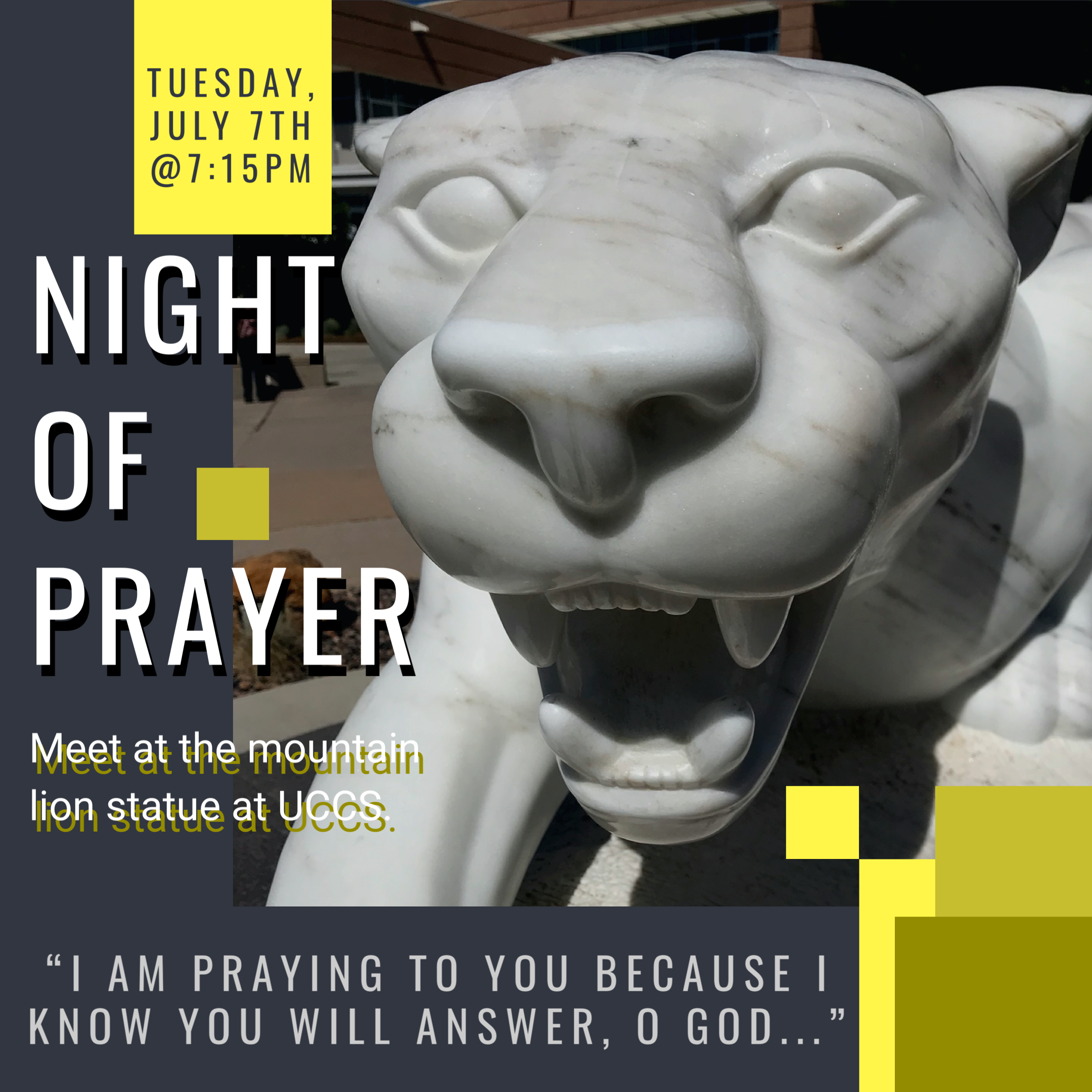 We're doing things a little differently this week!  Let's meet on campus around the Mountain Lion statue at 7:15PM for a night of prayer.  The Mountain Lion statue is located to the left of the clock tower on campus.  If you need additional directions, please contact us.
We will be outside, so we can easily social distance.  Please feel free to wear a mask.
We will not have access to any buildings for restrooms or water.
Of course, we never know what to expect from the weather.  Please dress accordingly and check this event page for any changes/updates.