O.C.C. Packing Party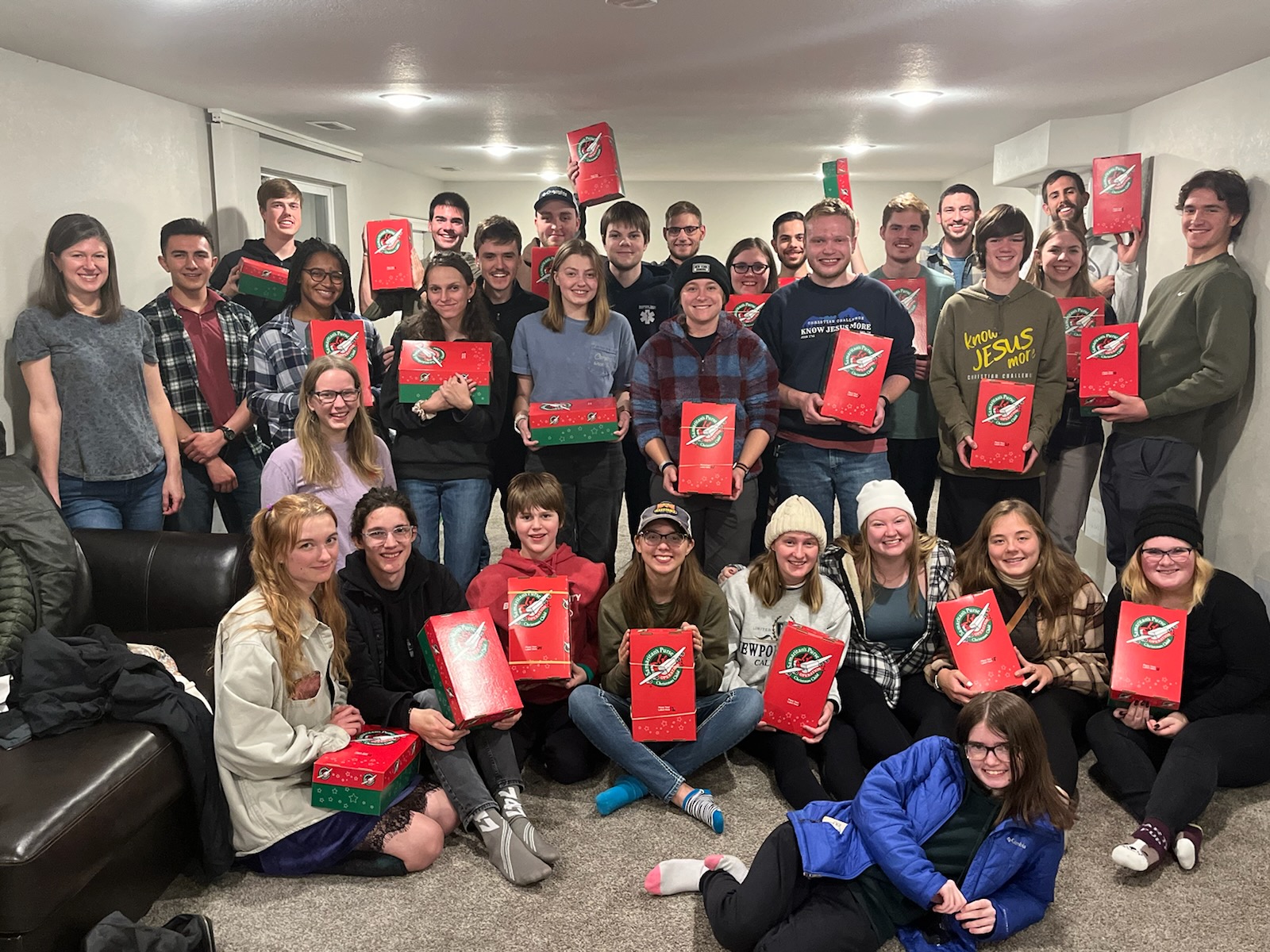 We will be participating in Operation Christmas Child by filling shoeboxes with fun items for underprivileged children living around the world. Students will have the opportunity to donate money in the weeks prior to the event. All of the money collected will be used to cover shipping costs, discipleship materials, and to purchase fun and essential items for the children receiving the boxes.  If you would like to contribute, you can turn in cash during Bible study on Tuesday nights or click here to pay with Venmo (Please DO NOT tag your transaction as a "good or service". We are a non-profit and are simply collecting the funds for this mission project. All donations will be used for O.C.C. purposes.)
OUR GOAL FOR THIS YEAR IS $450 TO FILL AND SHIP 10 BOXES.
During the packing party participants will be divided into teams and shop for items to fill their assigned boxes. Everything will begin at 7:00PM, and we will meet at the Walmart located at Woodmen & Powers (5550 E Woodmen Rd). We will meet just inside the first set of doors on left end of the building. After we finish shopping, we will go to 6722 Oasis Butte Dr. to pack the boxes and enjoy some snacks.
Ways to be involved:
>You can give money to help us reach our goal. (deadline for funds is Tuesday, Nov. 14th in person or Wednesday, Nov. 15th on Venmo)
>You can help us shop at Walmart on Thursday night, Nov. 16th. (7PM)
>You can help us pack boxes at the Slacks' house on Thursday night, Nov. 16th. (approximately 8:30PM)
>Pray now (and whenever you remember) for the children and their families that will be receiving these boxes.