Guys Night/ Girls Night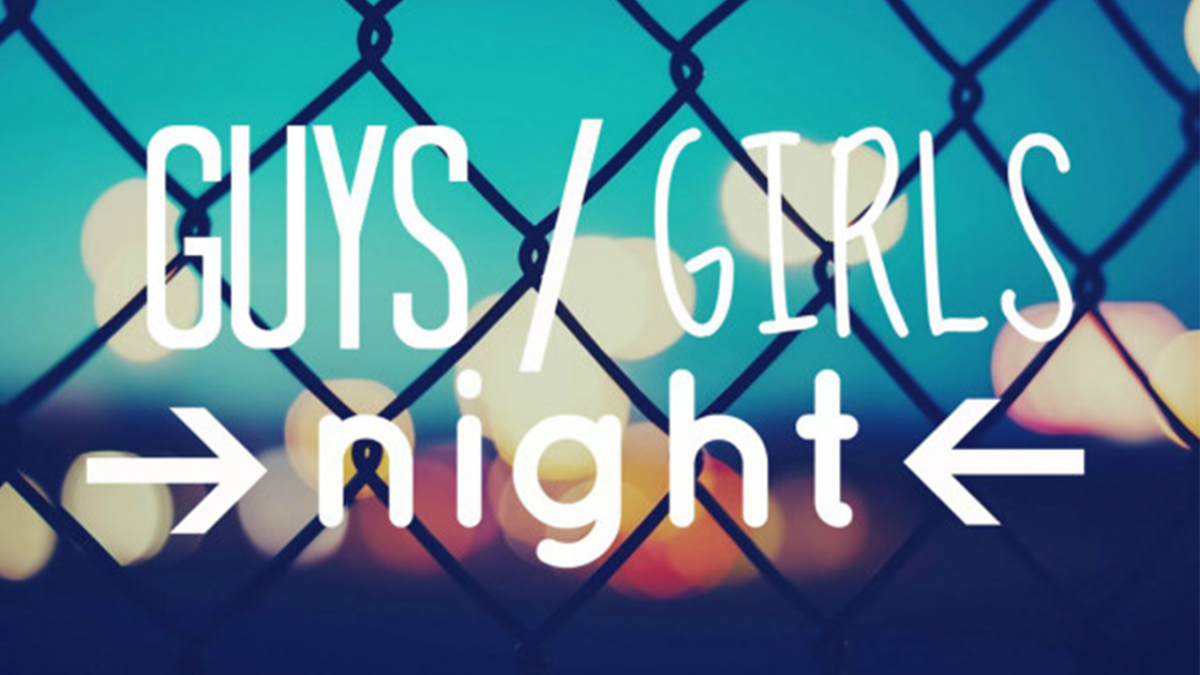 As we get ready to kick off our guys' and girls' L.I.F.E. Groups, this will be an exciting way to begin deepening relationships with other guys and girls in our ministry.  Check out the details below, and make plans to join us.  And, yes, this will be a great event for you to invite your friends.
GUYS:
Our guys have planned a night of fun and games, both inside and outside, that will provide some friendly competition, teamwork, and a lot of laughs.  And before the night ends, you will have the opportunity to help create your very own sweet treat, that you're sure to enjoy.  Don't miss this.  Click here to sign up, to help us keep you up to date on the plans!  The fun begins at 6PM, and we will meet at 3121 Jon St.  (Dinner will not be provided, so you may want to eat before you come.)  Be sure to sign up so you don't miss out on any details.
GIRLS:
Our girls would like to "formally" invite you to a fun night spent together in downtown Colorado Springs.  You're encouraged to get dressed up (although it's not required), and enjoy a night of dinner, dessert, and a lot more fun.  The cost is $15 which will get you dinner at Bambino's and dessert at Josh & John's. (These locations do offer options for those with dietary restrictions/allergies.) The night officially begins at 7PM at 317 Elmwood, BUT if you'd like to come early to get ready together you are welcome to come as early as 6PM. Click here to sign up, and stay up to date with our plans!