Fall Retreat
September 29 @ 5:00 pm

-

October 1 @ 12:00 pm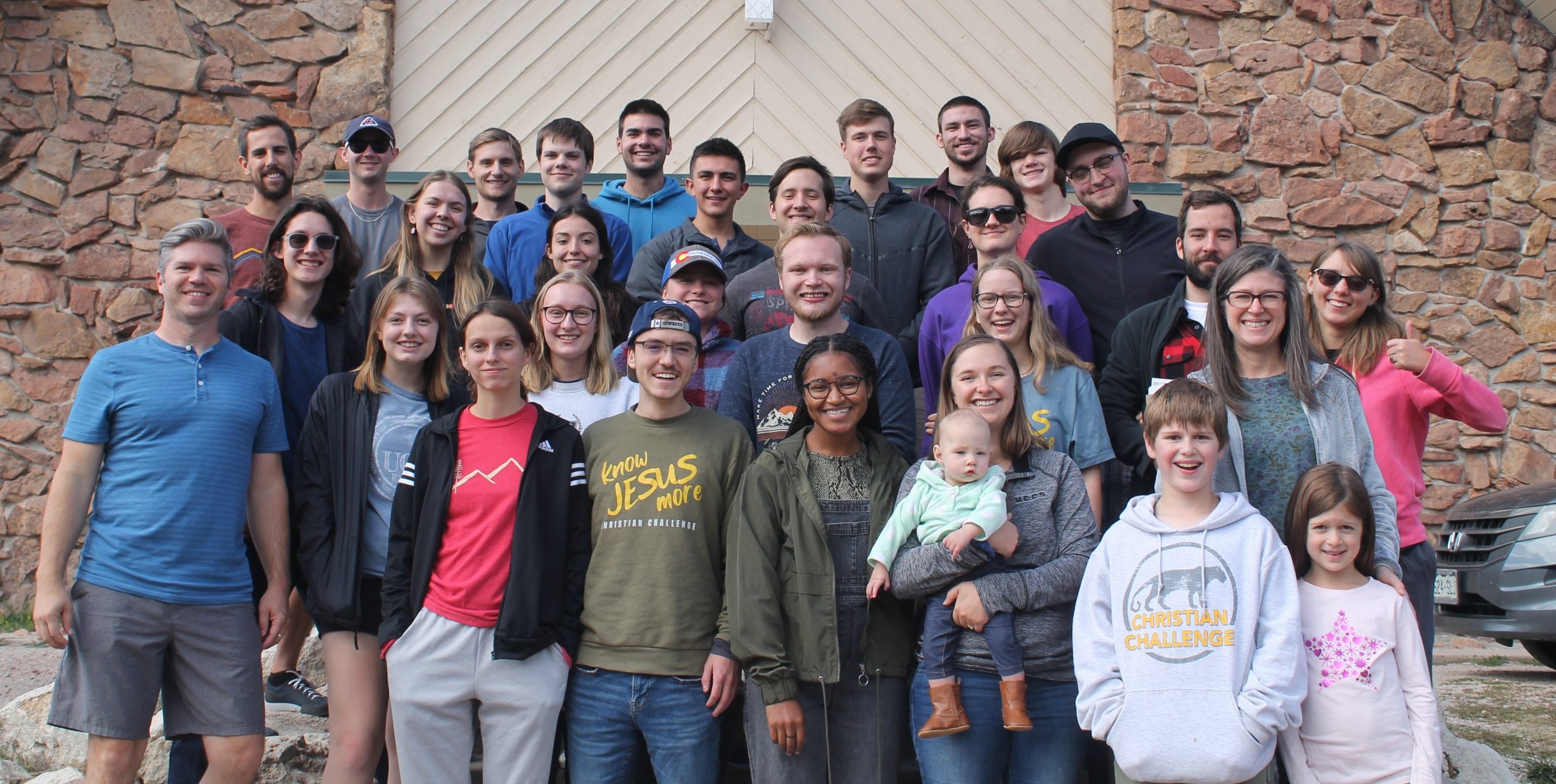 Make plans to join us for a weekend with other Christian Challenge groups from all across Colorado. The retreat will be held at Ponderosa Retreat and Conference Center in Larkspur, CO. This is the perfect opportunity to get away and focus on what Jesus Christ wants to do in and through your life this semester.
The cost for camping is $40 and the cost to stay in the lodge is $80.  Meals are included in the cost. A $20 non-refundable deposit is due NO LATER THAN Friday, September 22nd.  If you are interested in attending the retreat, please read through the details and then complete the form below.
WE WILL BE CARPOOLING. Due to space for parking, DO NOT plan to take your vehicle unless we request that you do so. We will meet/load up in front of the CLOCK TOWER at 5:00PM on Friday, September 29th. Please remember to bring your liability form if you have not already turned it in AND/OR your final payment if it is still owed.  (The links are below for downloading a form and to find our Venmo account.)
What to bring…
> For those in the LODGE…you will have a bunk bed with a mattress only. Anything else you need/want, YOU MUST BRING.
> For those CAMPING…camping supplies will be coordinated through the registration form, and we will contact you as needed.
> Everyone will need to bring a towel (if you plan to shower), and any toiletries you need. > Everyone should bring a Bible, a notebook, and something to write with.
> Everyone should pack with the temperature and weather forecast in mind.  (For those CAMPING, you may want to consider additional layers of clothes or blankets, dependent on weather.)
> You may also want to bring a flashlight.
> FEEL FREE TO BRING A FAVORITE GAME TO PLAY.  There will be a few opportunities throughout the weekend for you to join in with others to play a variety of games.
> FEEL FREE TO BRING DISCS FOR DISC GOLF IF YOU HAVE THEM. They have an excellent course, so you may want to play.  (If you don't have any, we may have some for you to borrow this weekend.)
RECREATION OPTIONS…
So, you can plan/pack accordingly, here are some activities you may want to participate in:
Ultimate Frisbee
Dodgeball
Sand Volleyball
Human Foosball
Horseshoes
Gaga Ball
Tether Ball
Giant Jenga
Four Square
9-Square in the Air
Disc Golf
Hiking
Payment Options:
1-CASH: You can turn in your cash payment at the Merch table on Tuesday nights or get it to any Christian Challenge staff member.
2-CHECK: You can make checks payable to BCM of Colorado Springs. Then you can turn in your check at the Merch table on Tuesday nights or get it to any Christian Challenge staff member.
3-VENMO: From your smart phone, go here.  (If the link doesn't work, search for Christian Challenge or @Pay4CC on your Venmo app. Our QR code is also available at the Merch table on Tuesday nights. Please submit Venmo payment just as you would pay a friend. Since we are not a business, this payment is not for a good or service. We are a non-profit, and your payment is only covering a portion of our costs for the weekend.)
Liability Form: Pick up a liability form from the Merch table OR click here to print your own.  (If you have already turned in a liability form this semester, you do not have to do this step again.  Your liability form stays on file for the entire school year.)  All liability forms must be turned in BEFORE we leave for the retreat.